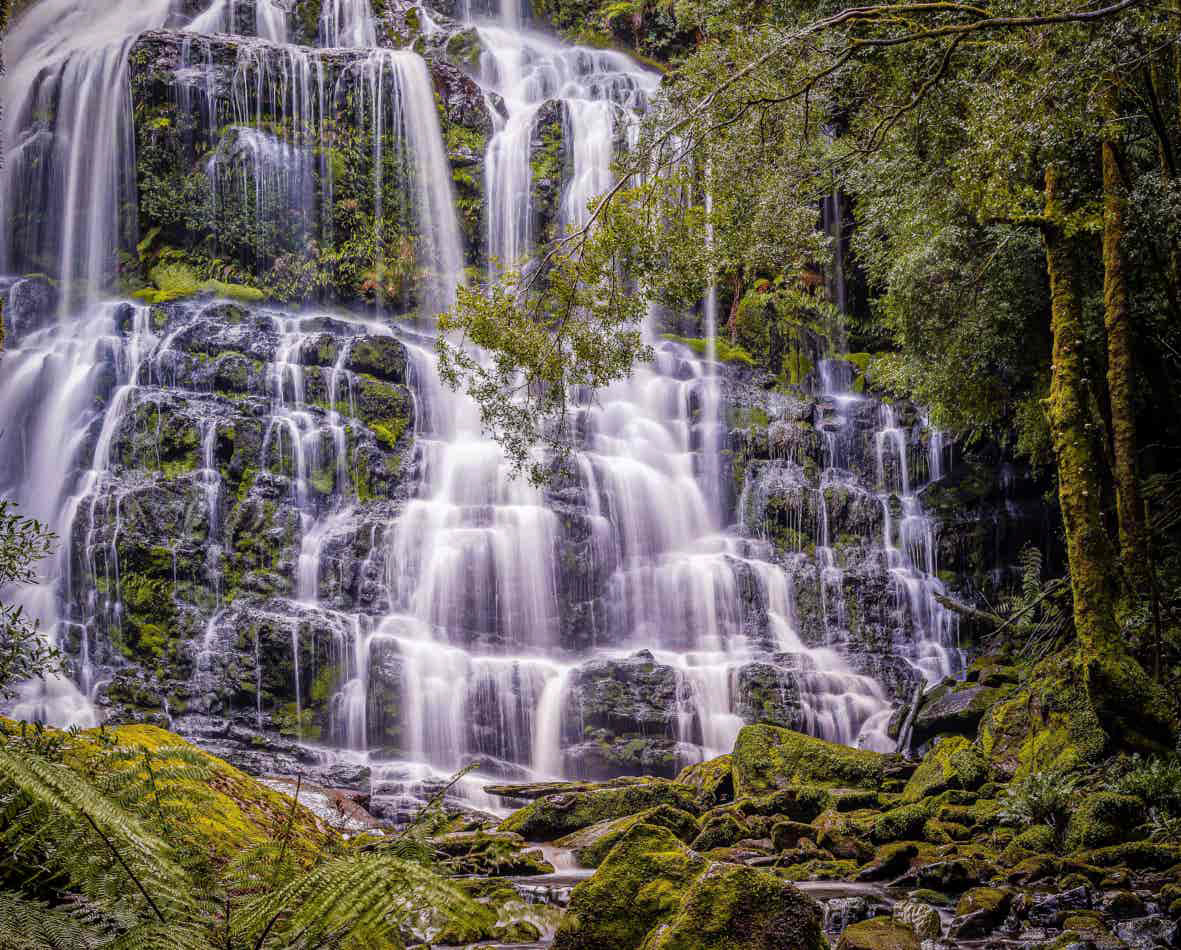 Two of the iconic landscape
locations of Tasmania — Nelson Falls and the Derwent Valley — can be reached along the Lyell Highway that runs more-or-less East-West across the centre of the island, to the South of the Cradle Mountain National Park. From many photos I've selected just a few that I hope convey a sense the places: waterfalls, of course, glacial moraines, the colours and shapes of the cool-temperate rain forests and of the rural valleys in autumn.
Also included in this album are four photos I took of the sunrise above Hobart from the (freezing) summit of Mt Wellington.
Please 
download
 the PDF book (36 MB) and open it — on your computer, or tablet — in FULL SCREEN display. That's how I meant it to be seen. Please tell me what you think (love it? hate it?) at peter at this site. 
Here's an overview of the contents (click this to down load, too).