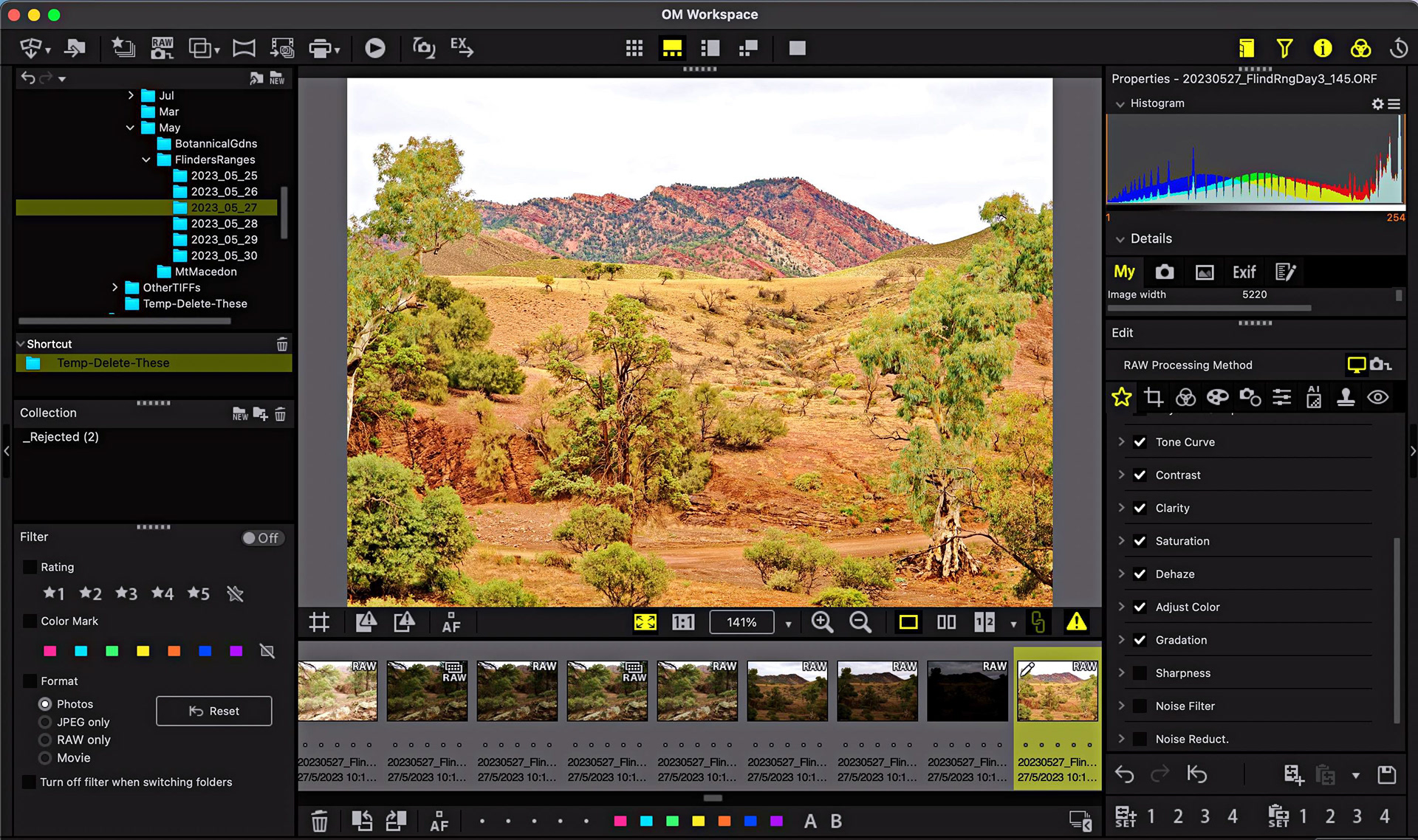 The
attached PDF
 will be of interest only to photographers who use an Olympus or OM-Systems camera. It offers some suggestions for making better use of the manufacturer's own image-processing software: "OM Workspace", version 2.2.
A word on motivation first. Mine is a wish to help fellow Olympus/OM users. Yours would be an interest in knowing how to take advantage of the unique strength of this "free" camera-specific raw processor
and
 how to work-around (or ameliorate) its obvious disadvantages compared to alternate processing software such as Adobe LightRoom, DXO PhotoLab or Luminar Neo.
In brief, the strength of OM Workspace is due to its close integration with the camera hardware and software. It delivers (almost) unbeatable reproduction of the detail, colour and luminance captured in your Olympus/OM raw files. Its disadvantage, relative to alternative processors, is that it does (almost) nothing more... and then, rather slowly.
The
six detailed suggestions
in
this document
focus on setup and on integration of OM Workspace with other software that can make up for some of its shortcomings. I hope it is useful to you. 
Please let me know of your own experience with OM Workspace in the comments here, or by email to peter at this domain.